Our Annual Halloween Sequence Sale Is Here Sale
25% OFF ALL Halloween Sequences
Use Code HALLOWEEN at checkout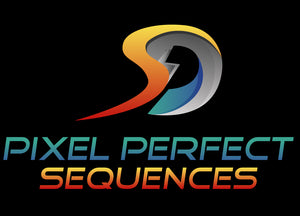 Welcome to Pixel Perfect Sequences
This is where you'll find some of the most stunning Xlights sequences available.
All props for each sequence will be listed in the sequence description. Have a prop that you don't see listed? No problem, many props can be mapped to completely different props and still look great. This is what gives a unique look to our displays.
Please note that you are purchasing the service for us to create the sequences you are purchasing. We do not own the rights to any of the music or media in our sequences, so MP3's for our sequences will not be included in the download. A link for the MP3 will be provided in the sequence description. Please be sure you own the appropriate files for the sequence you are purchasing.
Please be sure to visit our page regularly and follow us on Facebook as we plan to add at least 1 to 2 sequences per month. You can also email us with requests so we know what our customers are looking for.